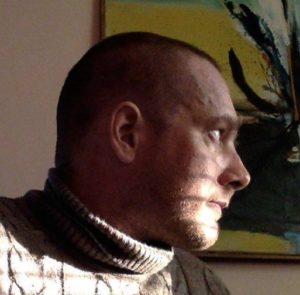 Master of Science, Information Processing Science, Oulu University. Specialized in information systems. Thesis about a new kind of aleatoric musical sequencer called Seq1 based on my previous research.
Master of Arts, Literature, Oulu University. Specialized in Media Production. Thesis about memes in the Internet. This was circa 2007 when the phenomenon was not yet as pronounced as nowadays.
Have worked at the Oulu University for over 10 years; teaching, lots of coding for web, finding technical solutions in 2000 for teaching several master's programmes via distance learning at the Department of Information Processing Science. Yep, we did it before the new fad. Also worked as a coder at the local companies, as an RF laboratory engineer and as a researcher in Ylivieska.
I am a synthesizer nut. Got lots of them and been playing around with them for a while. Do like talking about them so I suppose this site will be partly about the subject.
Also I am a Scifi buff although I read a lot about subjects around it. I have thought about making a dissertation about Philip K Dick as I know a lot about him and his texts. Another writer in the same (highest) category for me is Stanislaw Lem. These two guys created alternate worlds and universes with just a few words. Stories that make you think long after reading them. The philosophy in PKD's stories – based on a kind of gnosticism – has fueled a lot of contemporary fiction and left its marks in popular imagination.
You can contact me with the form below.